Notice. This application has been retired and is no longer actively supported, however you're welcome to continue using it as long as you like.
Backupery for WordPress is an application to make regular automatic backups of WordPress websities to the destination of your choice: directory on your computer, external disk drive, NAS (Network Attached Storage), USB stick, network share, cloud storage services like Google Drive, Dropbox, Microsoft OneDrive, etc.
Easy to Restore. Backupery for WordPress exports a whole website including database, so restoration process is very easy.
Essential Features. Each Backupery application has the following essential features: read more…
Please refer our article on How to backup your WordPress website.
Here are the screenshots of Backupery for WordPress: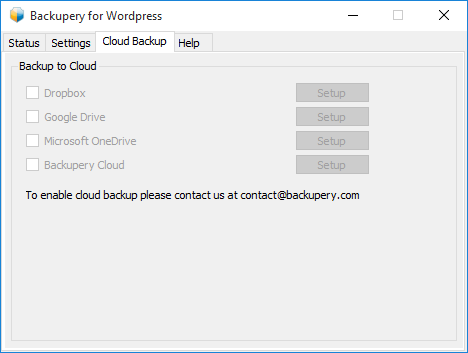 Backupery for WordPress awards: