In the light of recent events the questions about performing export of Wunderlist data raise. Probably Microsoft will create some way to transfer data from Wunderlist to To-Do in the future, but for now it won't hurt to setup automatic backup of Wunderlist data to some safe place. Here enters Backupery for Wunderlist.
It is the application to export all of your Wunderlist data to the destination of your choice.
Here is how to use it:
1. Download and install Backupery for Wunderlist.
2. Run the application.
3. Go to the Settings tab and input the credentials from your Wunderlist account: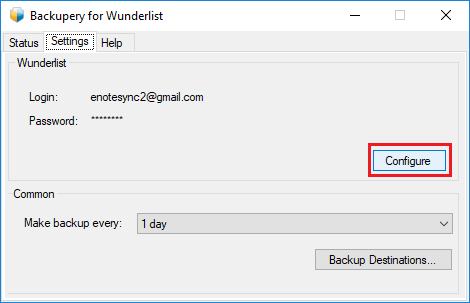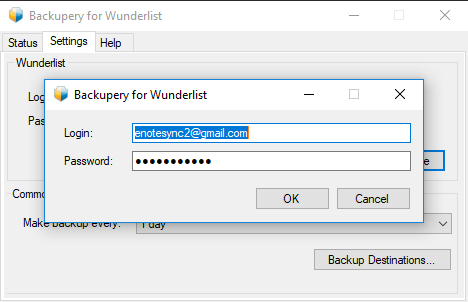 4. That's all! Now all your Wunderlist data are backed up regularly:
Also, on Settings tab you can change backup period and review, add, change or remove backup destinations.
The application uses Wunderlist-standard export way (JSON file), so all the data can be easy imported back to Wunderlist if necessary.
As always, if you have any questions, ideas or suggestions, please let us know: