Download it here: https://www.backupery.com/products/backupery-for-evernote/
Here what's new (screenshots below are taken on Windows, but they look similar on Mac):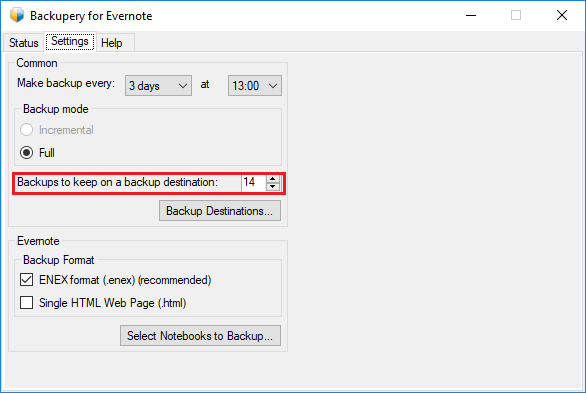 The number displays how many backup snapshots the app keeps on a backup destination. When the count of backups exceeds this number the app deletes the oldest backup freeing up space on your backup destinations. Currently it is related to Full backups only.
Ability to set time of a day when backup is started:
Manual backup mode. It allows to perform backups manually when needed without being tied to a specific backup schedule: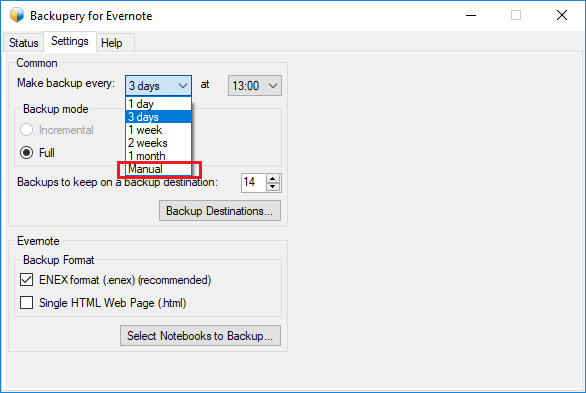 Ability to cancel running backup:
Pressing "Pause backup system" cancels running backup and pause backup scheduler.
Added support for official Evernote client installed from Microsoft Store (applicable for Windows edition)
Lots of bugs were fixed along with adding many internal improvements.
Download it here: https://www.backupery.com/products/backupery-for-evernote/